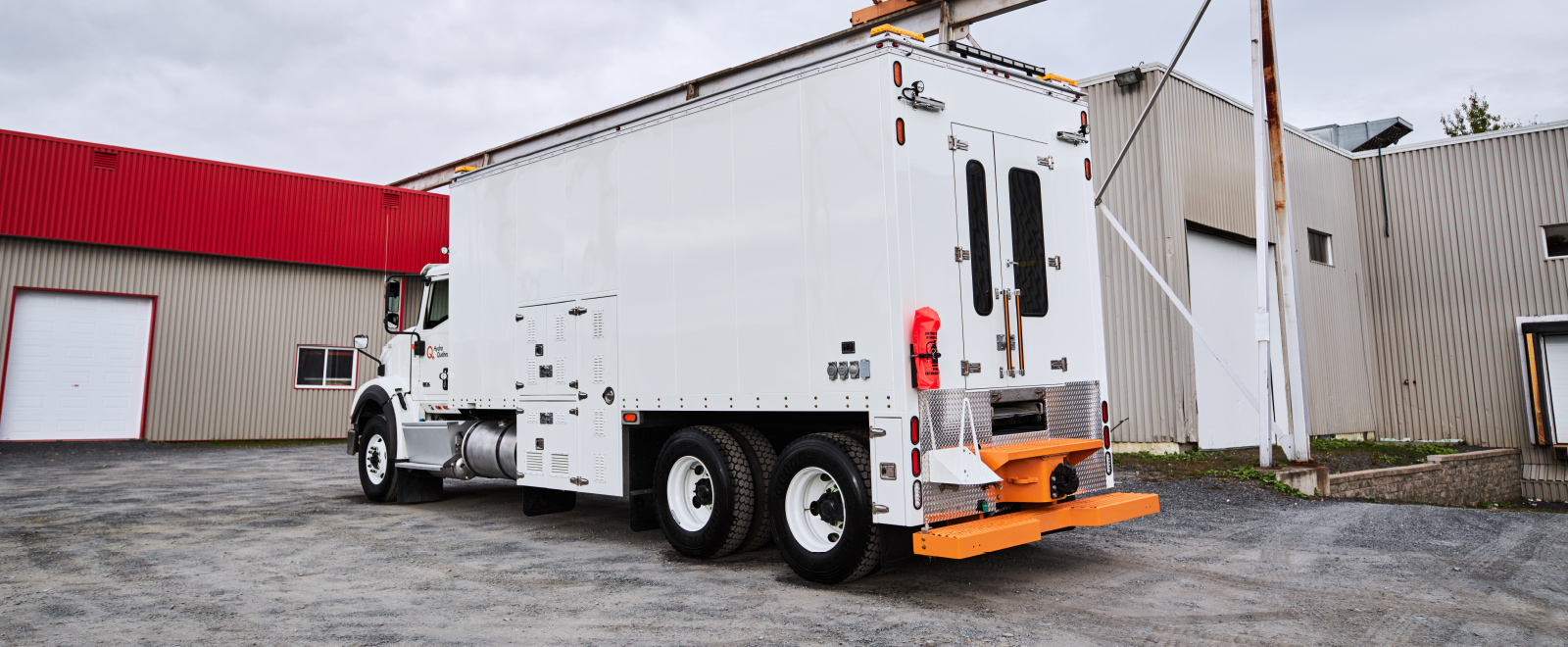 Utility Trucks & Trailers Outfitted to Meet Your Changing Needs
MAXIMETAL, under its MAXI Utility brand, specializes in the design and manufacture of custom-fitted utility trucks and trailers. No matter what your industry, satisfying your needs is our top priority.
What keeps our satisfied customers, some of the biggest utility fleets in Canada, coming back? Durability. Efficiency. On-time delivery. No surprises. And vehicles that help you perform to the max.
Electrical Service Vehicles

Underground power grid
Underground power station maintenance
Operations and maintenance
Thermal imaging

Gas Service Vehicles

Operations and maintenance
Gas line installation
Gas line hookup
Welding

Heavy Equipment Maintenance Vehicles

Service truck fleets
Lube trucks
Waterworks Vehicles

Operation and maintenance

Oil and Gas Industry Vehicles

Fire suppression and decontamination units

Emergency Vehicles
5-S
Hazardous Materials (HAZMAT) Vehicles
Mining Equipment Maintenance Vehicles
Hauling and Delivery Vehicles
Telecommunications Vehicles
Network Building Vehicles
Railway Maintenance Vehicles